Acacia Live Edge Dining Table
This project proved to be a test of patience and perseverance. It took countless hours to source the acacia slabs, plane them flat, sand them smooth, hand chisel the inlays and make the custom steel legs. Now this labor of love is the centerpiece for our family meals and memories.
I took my Ducati Scrambler, Full Throttle and stripped it down to be streamlined, optimizing this modern classic for speed and agility to guarantee my daily commute would be something to look forward to.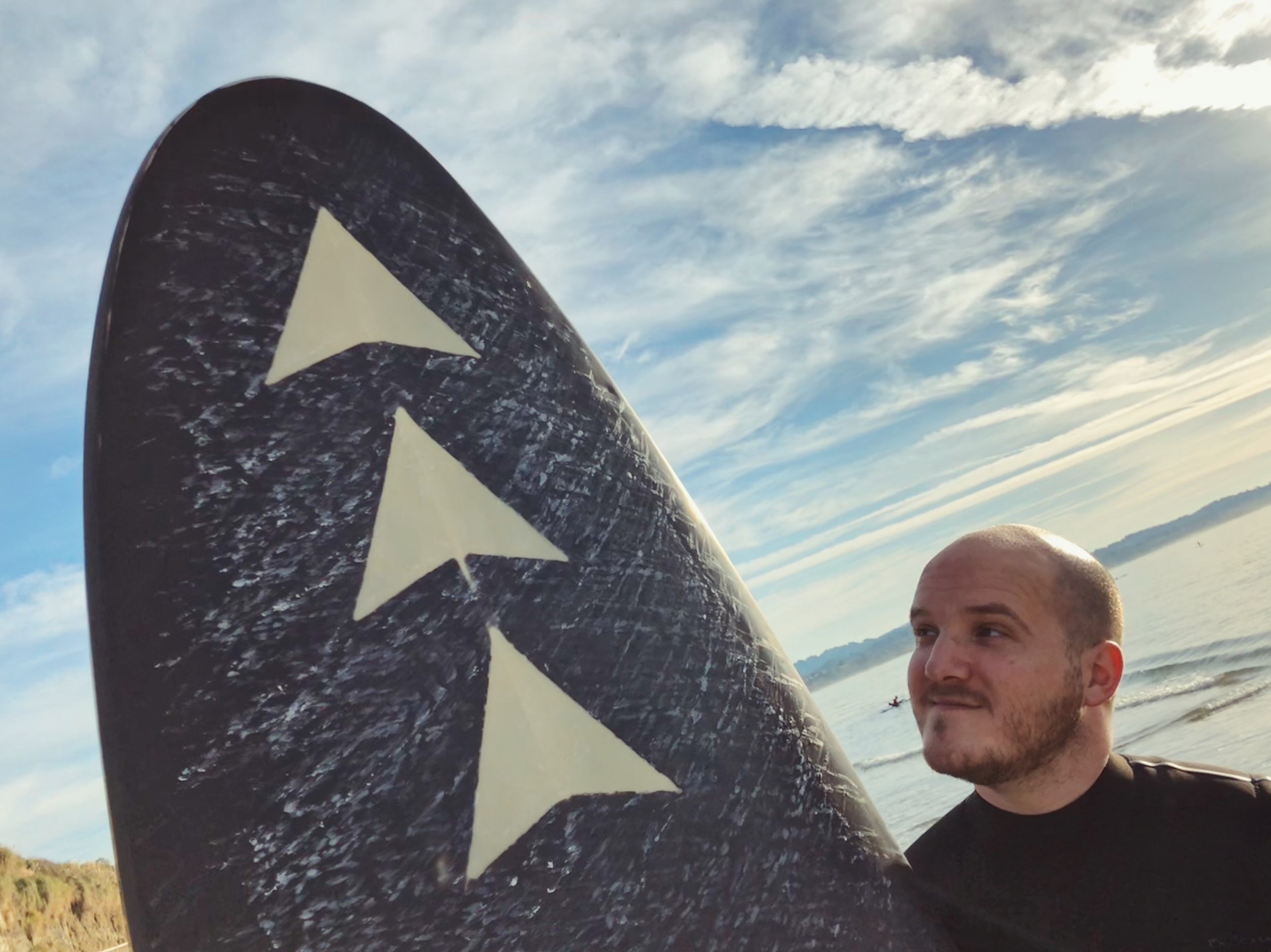 I'm a total novice at surfing, but I love getting out and playing in the ocean. I decided I'd try my hand at making a board to inspire me to get out and surf more.
I decided to carve an asymmetrical tail and channels for my board. I added the arrow design as a reminder to keep moving forward, get outside and seek adventure.